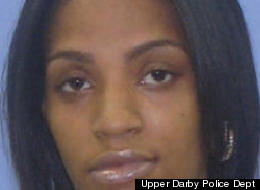 It's Thursday, and here at the Wedge Radio Network we have the longest day for Wedge! From 10PM to 3AM, the network will be live! On today's show the Guys are expected to talk about Hacking Moms, Russian Hitmen, and Topless Theivery! It's going to be a great show!
A Mother hacked into her kids school computer and she attempted to change her Kid's grades!
Yeah, what a bitch.
The woman was just trying to help her own kid out, it's just like the parents who do their kid's homework right? Right?
Shit, I wish this was my Mom.
http://usnews.msnbc.msn.com/_news/2012/07/19/12833921-police-mom-hacks-schools-computer-system-to-change-kids-grades?lite
The guys behind the Florida zombie prank, which was hilarious, decided to up the ante with some Russian Hitman Prank where they caused a bomb threat...
These guys are hilarious and fucking stupid! My new heroes!
The ruckus they caused is considered a felony.
So, the video is coming out when?
http://usnews.msnbc.msn.com/_news/2012/07/17/12792627-russian-hitman-prank-goes-very-wrong-in-florida?lite
Remember that scene from Raising Arizona where H.I. robs the convenient store for some Huggies? Well, it happened to this woman named Aishana Clayton, except for the dogs, clerks, highjacking, and shotgun toting grocery store worker Aishana ended up being stripped topless with her floppy tits flowing in the wind.
I don't know if this is a good thing.
http://www.huffingtonpost.com/2012/07/19/aishana-clayton-topless-escaped-shoplifter_n_1687178.html?utm_hp_ref=weird-news&ir=Weird%20News
Coming up next after the Wedge Radio Show it's I'm Just Sayin' with L.J. Brown and Friends
Starting around Midnight-ish! Maybe 1AM.
Subscribe to the Network's Podcast!
http://www.WedgeRadioNetwork.com/